What's the 'Pizza of the Month' and why do I need it in my box?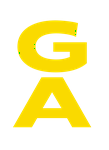 Updated by Tat Read
How our Pizza of the Month Works
Our Pizza of the Month is a reflection of the latest and greatest from Chef! These pies will only be around for 4-8 weeks, so get 'em when you can! We'll be sure to give you a heads up at least 1 week in advance so you never miss out on the latest drop.
You can add or remove the Pizza of the Month from your next order by logging in to your member account.
You can see the Pizza of the Month on our menu page.
Why You *Need* a Pizza of the Month in Your Next Box
We launched the program in December 2020 and our GA Pizza Club members love it — you can't get these pies in-store or at our restaurant, they're a subscriber exclusive.