How does a pizza subscription work?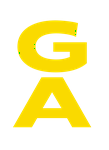 Updated by Tat Read
You sign-up, choose your delivery date, set your first order, and activate your GA pizza subscription account. From your account, you can manage your subscription: i.e. update your next box, switch up your pizzas, update your delivery date (or schedule additional deliveries / skip a delivery). You can make changes to recurring orders up to 4 days before your scheduled delivery.
We deliver your stack of premium, natural leavened frozen GA pizzas on your chosen delivery date between 9AM - 6PM.
Your subscription renews every 4 weeks.