How do I update my pizza selections?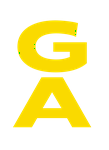 Updated by Tat Read
We've made changing your pizza stack as easy as pie.
You can update your pizza selections easily by logging in to your account. It's one click in your Member Portal, and you can do it anytime before your billing date.
On the first page you'll want to click on "Manage Subscription".
On the page it takes you to you'll see your order table. 
Press "remove" on the right side of your order table for the pizzas you don't want and replace them by adding the ones that you do.
You can update your next recurring order up to 4 days prior to delivery.