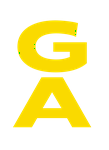 Updated by Tat Read
Pizza-party incoming!
At the moment we deliver to all "L", "M" and "N" area codes.
To make sure you're in our network, head over to our subscription page, enter your email and postal code and we'll let you know!
If you're not yet, stay tuned! We're constantly growing our network and we want EVERYONE to be part of the hottest new (Pizza) club 😉🍕.