Can I try it before committing to a subscription?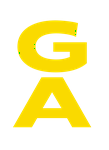 Updated by Tat Read
Wanna take a bite before you have the whole pie? We get it!
While we DO recommend that you sign-up for a pizza subscription to feel the full GA-experience (including access to our members-only exclusives like Pizza's of the Month), we understand commitments can be tough –
At GA there's no "minimum" commitment ; you can sign-up and cancel any time prior to your next billing date. 
Where else can I find GA Pizza?
Can't wait for your delivery? You can also swing by the GA Pizza shop at 331 Adelaide St W, in Toronto
OR
Grab some frozen 'za's from our friends at different grocers, breweries and wineries across Ontario. Full list HERE
In a giving mood?
You can also order a one-time chef-curated box from our gift shop: give.gapizza.com.